As an added continuation of their first Creature Cartoon project done in Adobe Illustrator, I challenged my students to turn it into a GIF after we started learning Photoshop. There are many ways to make a GIF, but in my research I found it was best to form their creature in Illustrator, and pull the file into Photoshop to put it into action.
I posted my own Part I and Part II tutorial YouTube videos demonstrating the steps on my laptop screen so students could reference them outside of class to produce their own GIF.
Students had to implement at least 3 actions in their GIF to receive full credit– for example eyes blinking, arms moving, and feet tapping. The number of frames they incorporated depended on their actions and how many they personally needed to see the actions to smooth completion.
It was so fun seeing these little guys and gals come to life!
Below are some GIFs that were turned in. All have aspects to be improved upon for their portfolio, but overall I was very pleased with their results.
* I have permission from my students to promote their work on my website. by Carson Brantley: anxious, fly, antlers ^ by Elizabeth Gammill:  crawl, giggly, long tail ^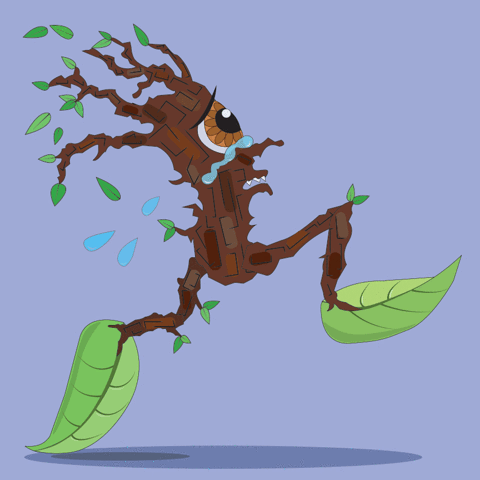 by Shannon Shepherd: big feet, running, sad ^ by Grayson Brown: mellow, shell, exercise ^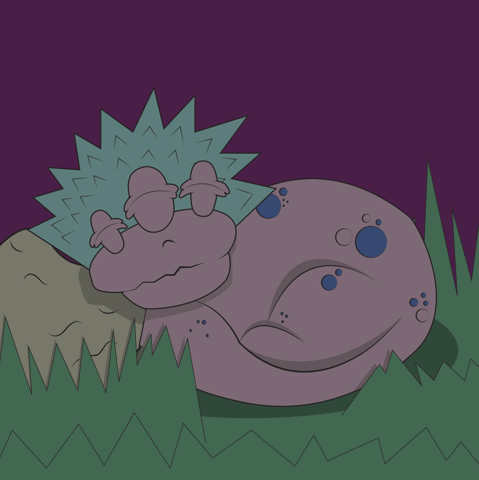 by Whitney White: afraid, mane, sleeping ^ by Madison Wigginton: calm, short legs, smell flower ^ by Mary Hannah Ruff: long arms, upside down, bashful ^ by Caylee Hubbard: squishy cheeks, happy, climbing ^